3 Ways to Manifest Your Greatest 2020 Year!
Updated: Dec 30, 2019
For the past five years or so, I've been seeing more and more party-poopers around New Year's. They discourage people from making New Year's Resolutions, complain about people not sticking to their goals and claim that they themselves are not going to change. They're going to keep the same energy they had all year and people actually applaud them on this ridiculousness. Well baby, if that's the energy you're keeping I need to get you outta my space! Snip-snip, delete, bye-bye! I look at New Year's as a time to reflect on the past year. I celebrate my wins and cut my losses.
Now, I ain't gonna lie to ya. Every year I want to lose weight. I start well, but then I stop and start throughout the year. However, what I realize is that the more I keep this as my goal, the more I continue to add more months to the year where I do great! The fact that I did well seven months out of the year instead of three months is great progress!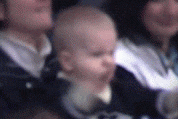 Habits are difficult to break and just because the clock strikes twelve doesn't mean that all of the bad habits that go against your goals are going to magically disappear. That's okay! Life is to be lived. As long as we keep our goals at the forefront of our minds we are constantly manifesting and getting better and closer to becoming greater than we were the previous year and that's what matters most. So, don't beat yourself up for not meeting every goal you create at the beginning of the year and tell the party-pooper to poop somewhere else, but not on your parade!
Speaking of manifesting, here are 3 Ways to Manifest Your Greatest 2020 Year!
1. Set them damn goals! How can you ever know what you're striving to do if you don't write them down and make them plain? It's not enough to just write them though. Create some action steps around how you will reach your goal.
2. Create a vision board. This is my favorite thing to do when manifesting my upcoming year. Click here to learn more about vision boards. You can do a focused vision board or an overall lifestyle board. This is a physical visual that you can see every day to help you visualize the goals that you've created. I've done this with friends, alone, and with my mom and sister. Grab you some wine and snacks and have at it! It's fun.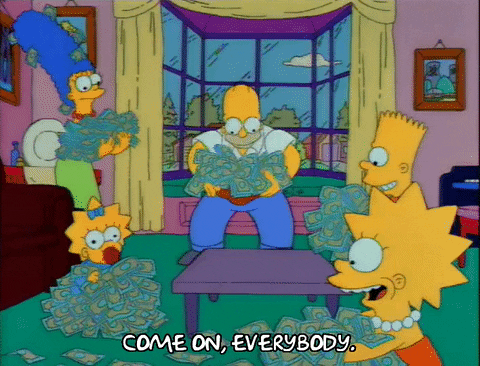 3. Be open to how your goals will manifest. In Step 1 I encouraged you to create some action steps around your goals, but creating action steps simply gets you focused and started in the right direction. God can reroute the path to that goal at any given time. For example, you may think the best course of action to saving $5000 by the end of 2020 is by placing half of your earnings into a savings account, but what if something happens like you lose your job or get injured and can't work. Then what? It doesn't mean the goal is out of the door. It may be just what you needed to push you out of your comfort zone to create something profitable like a t-shirt line, a jewelry store, or publish a book. Times can get difficult but remember that all things work together for YOUR good.
BONUS: Another way that I like to manifest my goals is to meditate on just what I desire. And, guess what? I've created a special 10-minute meditation just for you as you enter into the 2020 year. Here's my gift to you :-)
#LifeCoach #BossetteBreakthroughTime #Selfhelp #Goals #NewYearResolutions