Vision Boards: Old School vs. New School
Updated: Dec 30, 2019
I love manifesting! One way to manifest is by creating a vision board on New Years Day (although you can do it at anytime of the year). It's one of the best ways I know to help envision my goals. Everything from start to finish is helping to create the energy needed to attract what is being manifested. There are several ways to create vision boards nowadays. In this blog I will share with you the differences between the old school way and the new school way to creating your vision board.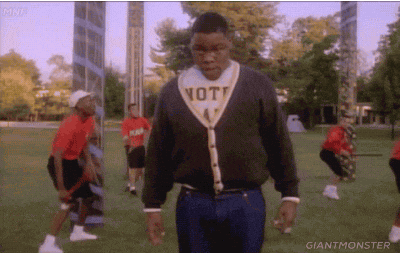 The Old School Way:
1. Grab a nice size presentation board from any resourceful store like Wal-Mart, Walgreens, Target or even The Dollar Store. The type and size board that you will need to get depends on what you plan to do with the board. Are you going to frame it? Hang it up by nails, or tape it to the wall? You will need to consider the weight and stability of the board for how you plan to display it. While you're at the store, grab some glue sticks and scissors as well.
2. You will also need magazines of all types. Grab home magazines, lifestyle magazines, fashion magazines, entertainment magazines, etc. Don't be afraid to pick up magazines that are unattractive either. They still have images and powerful words that you can use. My mom has years of magazines collected. I typically go to her stash for magazines and I also grab a few current magazines from the store or get them donated from other people. If you can save money on buying magazines, do that by asking for donations.
3. Snip images, words from those magazines that you've selected and glue them on your board. It's easy and simple.
I really enjoy this way of vision boarding because you can truly enjoy the process of reflecting. You can do this alone or with family and friends. Typically on New Years Day, my mom, sister and I cook, sip wine and have a great conversation about our reflections, goals, and genuinely enjoy each other's company. I value my time with loved ones and love to share, so this is my preference.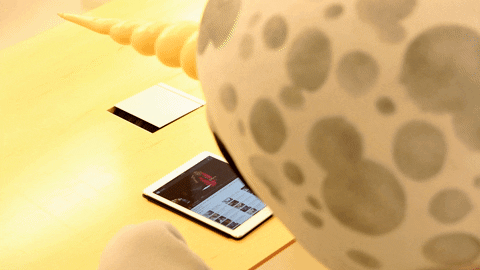 The New School Way:
Now with the new advancements in technology you can create a beautiful vision board through an app on your phone. If you are short on time, this is a great option. So, here are some apps that you can use.
1. Pinterest: This app allows you to create a visual board and several of them. Use the search box to find images that you want and you can directly save those images to a board that you've created. For example, I will be getting married in 2020. I went to Pinterest to get some wedding inspiration for colors, dresses, and decor. It's great if you prefer a digital version of your vision board.
2. Vision Board: This app is pretty awesome. It's broken down into four sections; Vision Board, Life Purpose, Affirmation, and Journal. The vision board section allows you to voice record your vision. It has a drop-down box with several categories, you can write in your goal and add a date! You can upload the images you find online or images that you take on your own. The Life Purpose section allows you to write out your purpose statement and your vision statement. These are statements that should be read on a daily basis. I LOVE the affirmation section. This section is broken down into categories that have affirmations specifically geared towards that area of your life. One affirmation that sticks out to me right now in looking at the app is "I have the power to create all the success and prosperity I desire." The final section is where you can journal just how you're doing.
As I stated before, I prefer the old school way of vision boarding, but I must say that the Vision Board app is pretty cool. I just may do both for my 2020 year! :-)
#BossetteBreakthroughTime #LifeCoaching #Selfhelp #Visionboards #Manifesting #LawsofAttraction